REAL ESTATE VALUATION LVIV UKRAINE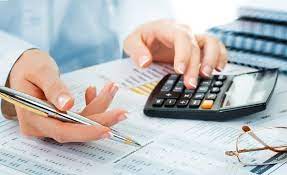 Valuation is one of key services of the KG SEPTIMA:
Real estate appraisal, property valuation or land valuation in Lviv Ukraine;
Business valuation in Lviv Ukraine.
Real estate appraisal, property valuation or land valuation is the process of developing an opinion of value for real property (usually market value).
If you are a homeowner who needs a real estate appraisal, then you've found the right place. Even if you are not a homeowner, but need an appraisal, you too have found the right place. We can provide a real estate appraisal for most any purpose. Listed below is some more detailed information on some of the more common reasons that people order appraisals.
Selling on your own ; Property tax appeals ; Relocation appraisals ; Divorces ; Partnership dealings ; Review appraisals .
In any real estate transaction, an appraiser is an independent and objective third party who does not have any financial stake in the transaction apart from his fee for doing the appraisal. An appraiser should have no connection to the buyer or the seller of the property. Appraisers are licensed by the state. They are knowledgeable about the real estate market.
Valuation of assets is carried out for the following purposes:
Sale/purchase of a property
Security in leasing deals
Looking for financial support
Independent complex audit
Annual accounts
Balance-sheet account
Risk analysis
Dispute solving
Tax calculation
Insurance of assets
Insurance of assets
Calculation of damages (deminution of value, cost of cure, loss of amenity)
We can provide a appraisal: tangible property (such as buildings and machinery) and intangible property (such as patents and goodwill), non-current assets, net worth ( or equity), investment appraisal, variance financial analysis.
Business evaluation, as one of the elements of consulting is to determine value of the enterprise in monetary terms, taking into account its usefulness and costs associated with obtaining this utility.
The main purpose of business evaluation:
business purchase and sale management decision-making;
determining the value of the company securities in case of sale on the stock market and conduct a variety of transactions with them;
determination of maximum acceptable purchase prices of absorbed companies shares;
restructuring of the company (liquidation, merger, split-off, and so on);
insurance of assets and business risks;
determine the value of the rental payment upon business leasing;